Adidas Mens Track Pants.
Adidas Mens Track Pants
Material- knitted polyester fabric
Features - Climaliight and climacool
colour -- blue and orange
 Occasion - sports / casual
Pattern - Side strips on both sides of the pant
Embroidered Logo on the Right side of the pant
A pair of blue knitted track pants, has an elasticated waistband with inner drawstring fastening, two insert pockets, contrast Adidas patented stripes on both the outer seams
Product Description
Being an eminent organization in the industry, we are involved in providing a premium quality range of Adidas Mens Track Pants.
Keeping the note on the precise needs of clients, we supply only the top quality gamut of Adidas Mens Track Pants. It is fabricated from fine grade fabrics using latest machineries. These products are comfortable to wear and are shrink resistant. These are widely much-admired by large number of consumers owing to its excellent finish, soft textures and designer look. It is made as per global sports quality.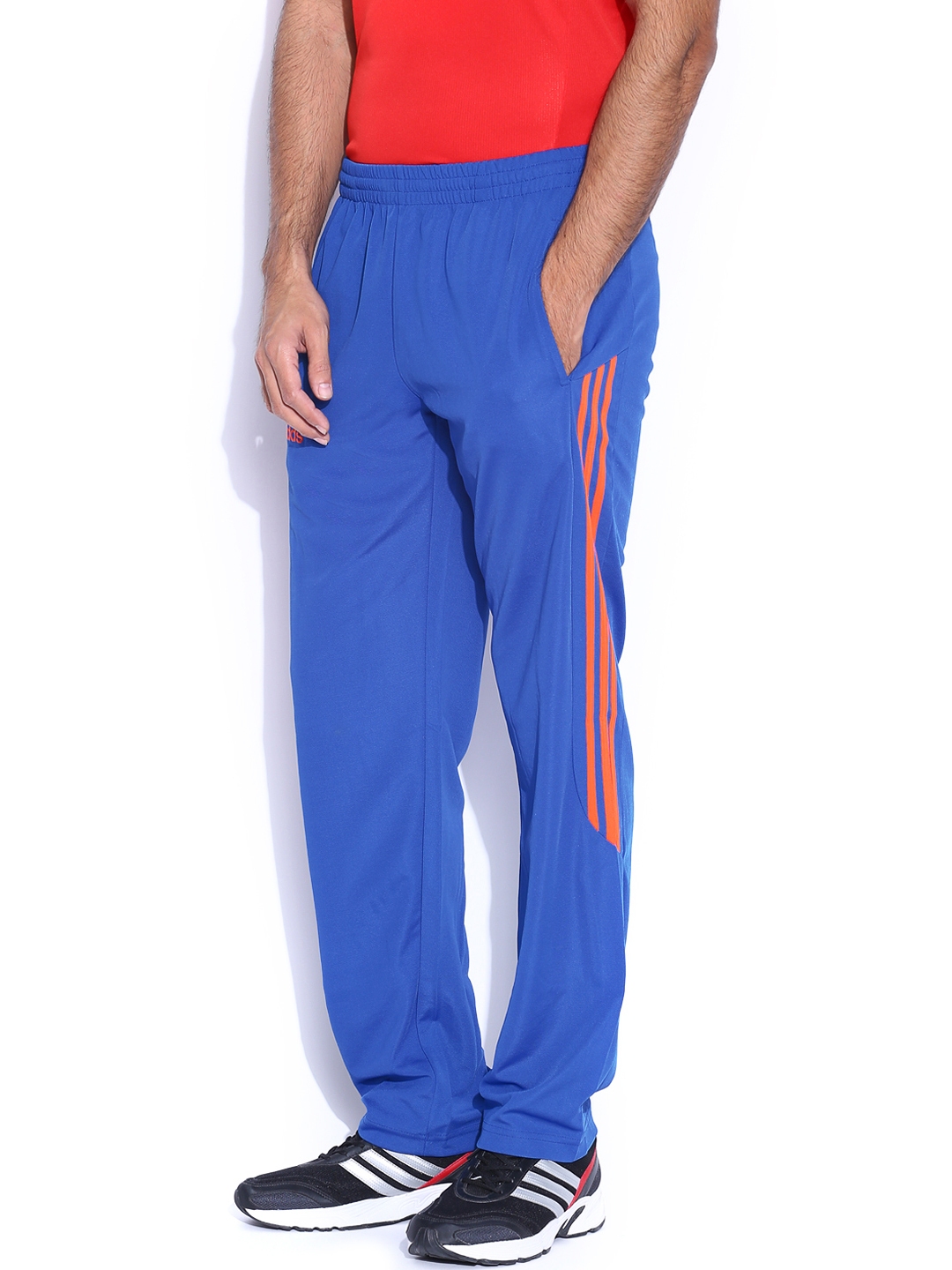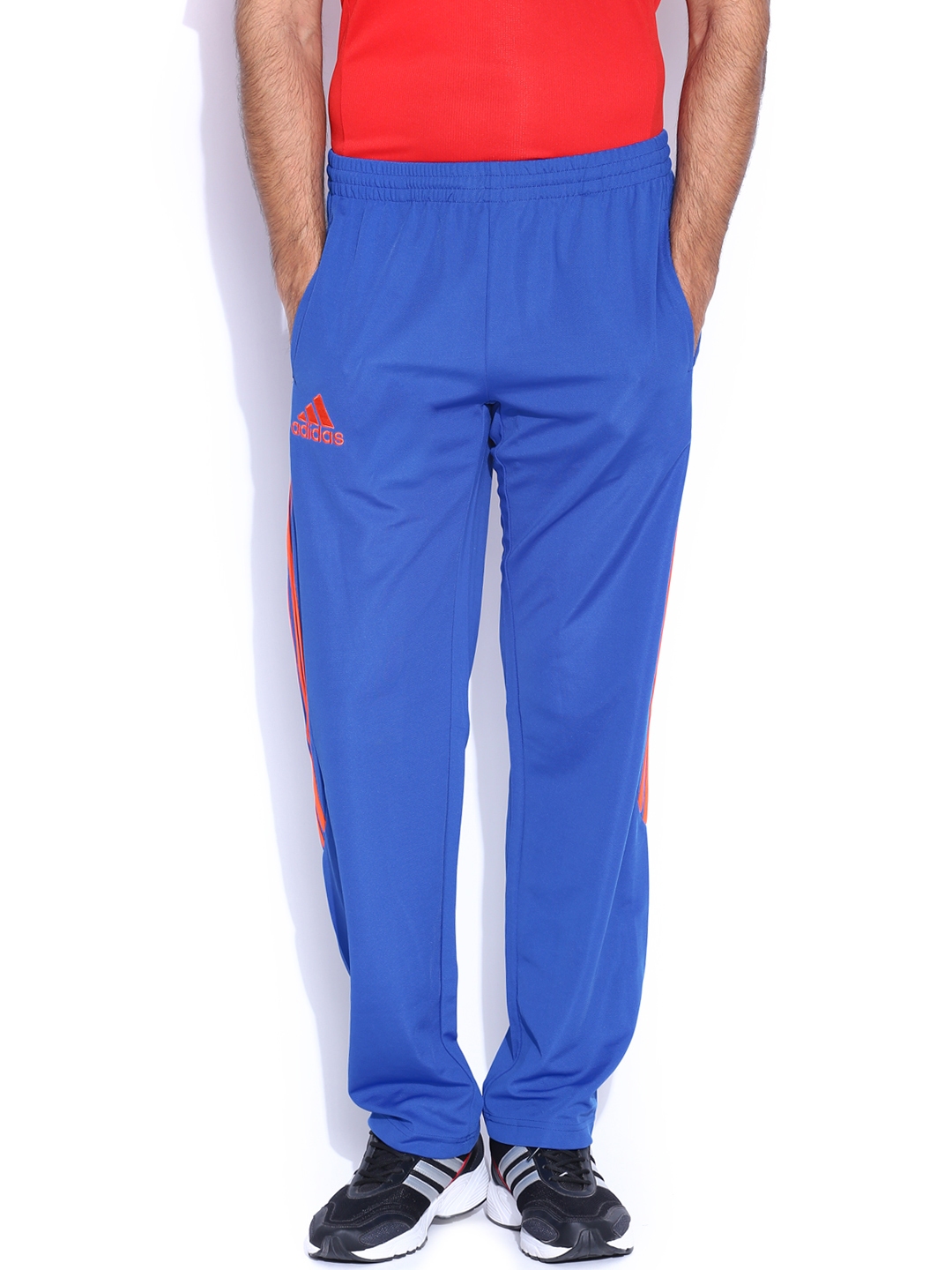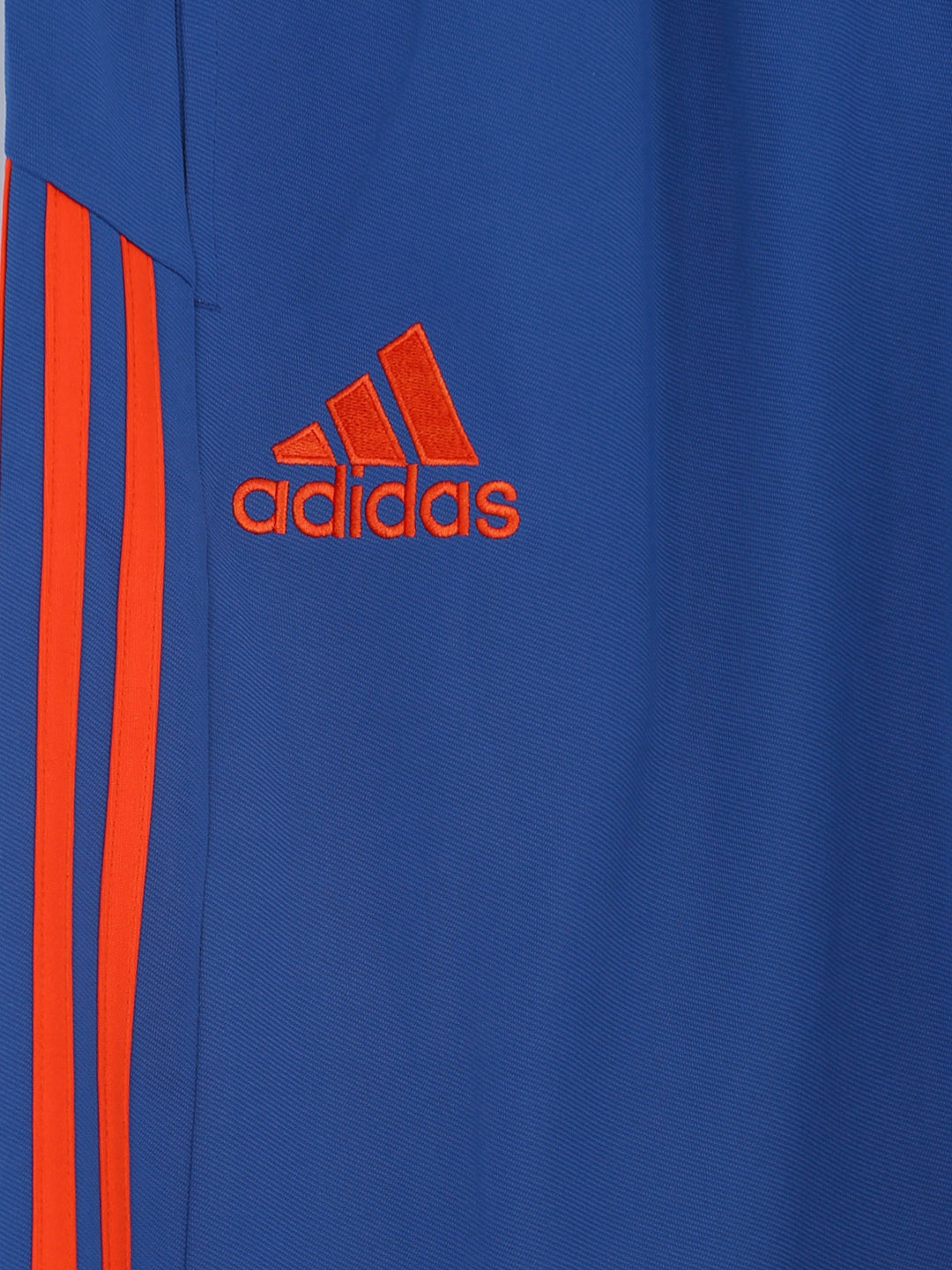 AAbout Adidas
The adidas brand has a long history and deep-rooted connection with sport. Everything we do is rooted in sport. This is what 'The Badge of Sport' stands for as a brand mark. Our broad and diverse sports portfolio, from major global sports such as football and running, to regional heartbeat sports such as American football and rugby, has enabled the brand to transcend cultures and become one of the most recognized and iconic global brands, on and off the field of play.
The adidas brand's mission is to be the best sports brand in the world, by designing, building and selling the best sports products in the world, with the best service and experience.